ABOUT PLATINUM  
Born in 2008, Platinum Professional Training (PPT) aims to assist those who are struggling to find an accounting job. The company was formed after our founder, Coco Hou, noticed there was a gap in the market which made it exceptionally difficult for university graduates and immigrants without local experience to find accounting work. Having experienced these challenges herself after moving to Australia, Coco felt empowered to transform the way that accounting graduates can prepare for job success.
She greeted a hub where students can gain the knowledge and practical accounting experience they need to impress employers and stand out from other job candidates. While her primary goal is to ensure each student is equipped with the knowledge they need to succeed, she knows that her training can help students feel empowered.
Platinum Professional Training has since become Australia's most effective private accounting training institute for those looking to find accounting job success. Having helped over 10,000 students connect with their dream jobs, PPT has proven that with the right skills and education, people can accomplish anything.
PLATINUM PROFESSIONAL TRAINING WANTS TO HELP ACCOUNTING GRADUATES AND ACCOUNTING MIGRANTS FIND CAREER SUCCESS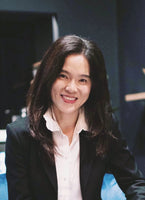 The Founder's Story
After graduating from university with a Bachelor's degree in Accounting, our founder, Coco Hou, found it difficult to find a job. She quickly learned that without the relevant local job experience, the accounting degree did not mean much to employers. 
Despite calling hundreds of accounting firms listed on the Yellow pages and applying for countless jobs, she had no luck. The feedback she did receive was that she had insignificant local accounting experience. To employers, this meant she would need to be trained, which costs time and money.
Coco was fortunate to land an interview eventually, but without this experience, she struggled. During the interview portion, she was asked to sit in an MYOB and Excel test but failed it. Though she had learned plenty of ethics and theories at universities, this was not enough for her to land her first job. It was at this moment that she realised there was a big gap between what was taught in universities and what employers were looking for.
Coco considers herself lucky that she had the chance to volunteer at a friend's start-up business as a bookkeeper. During this time, she completed all of the data entry work. Though it was only a small start, this local experience and day-to-day helped her land her first role. From there, she quickly rose up the ranks by gaining the full scope of experience in the commercial accounting sector.
Her next goal was to become a tax accountant. After all, she was passionate about helping people improve their profitability and business performance. So, when she had the skills necessary, she set up Platinum Accounting Australia, her own public practice.
By 2008, she had transformed her small firm into a multi-national company with five branches across Australia. Interestingly, it was when she was expanding her firm that she was transported back to her days applying for her first accounting job. Through all the applications she received, over 95% of them didn't have the skills or experience to perform the roles required. Rather than turning these people away for good, she went back to the drawing board and Platinum Professional Training was born.
She developed her first course for students looking for their first job as Assistant Accountants. This was delivered through her CPA firm, Platinum Accounting. After completing this training program, her candidates also saw quick job success, which only drove more people toward her course. By this time, recruiters were even recommending these programs for those struggling to secure accounting work. Platinum has since built a community of quality accounting candidates. It allows employees to access the best accounting talent on the market, which can, in turn, benefit their business growth. No matter how much Platinum Professional Training continues to grow and diversity, Coco always stands by her philosophy,
'Learn your skills from experience, not from textbooks.'